It's becoming increasingly difficult to find cheap food in Kitchener/Waterloo, and it's no coincidence that it's becoming more and more difficult for local businesses to offer food for affordable prices. Throughout the pandemic many businesses have had to raise the prices of some of their staple affordable orders. However, it is increasingly important for there to be affordable food within the city that isn't from a franchised fast food joint. Generally food found at a grocery store or local markets such as The Kitchener Market will be the cheapest options. But for when you don't have the time, interest or kitchen for a homecooked meal, here are some alternative options.
Gyros – $4.42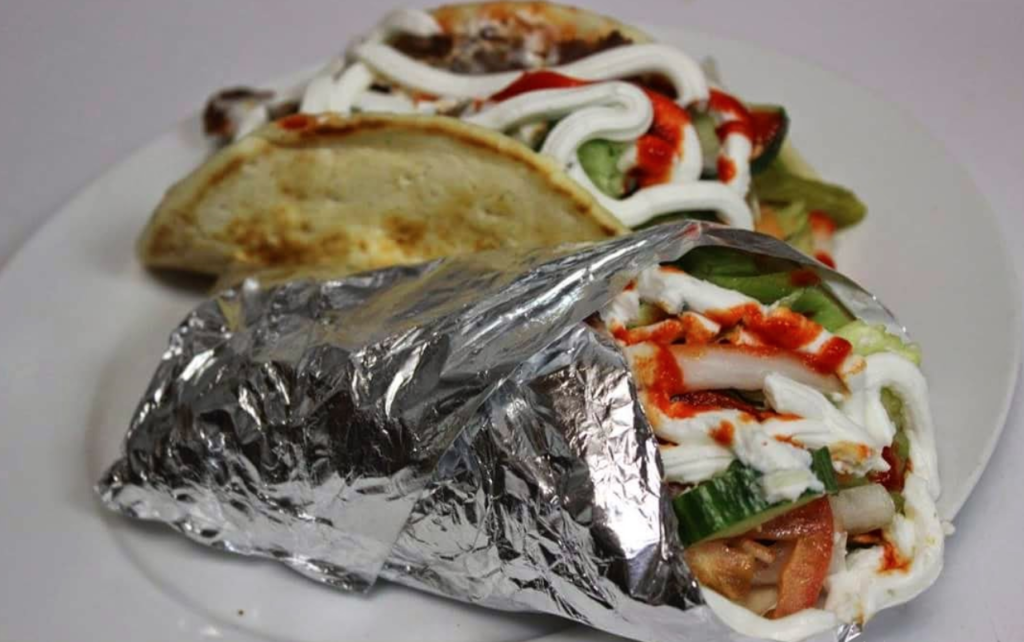 The Hasty Market in Downtown Kitchener (across from the Charles Street Terminal) has a large menu with cheap food made in front of you. You can get a beef gyro for $4.49, alternatively, you can get a gyro at the nearby Highland Halal Shawarma for just $4.42.
Samosas – $1.50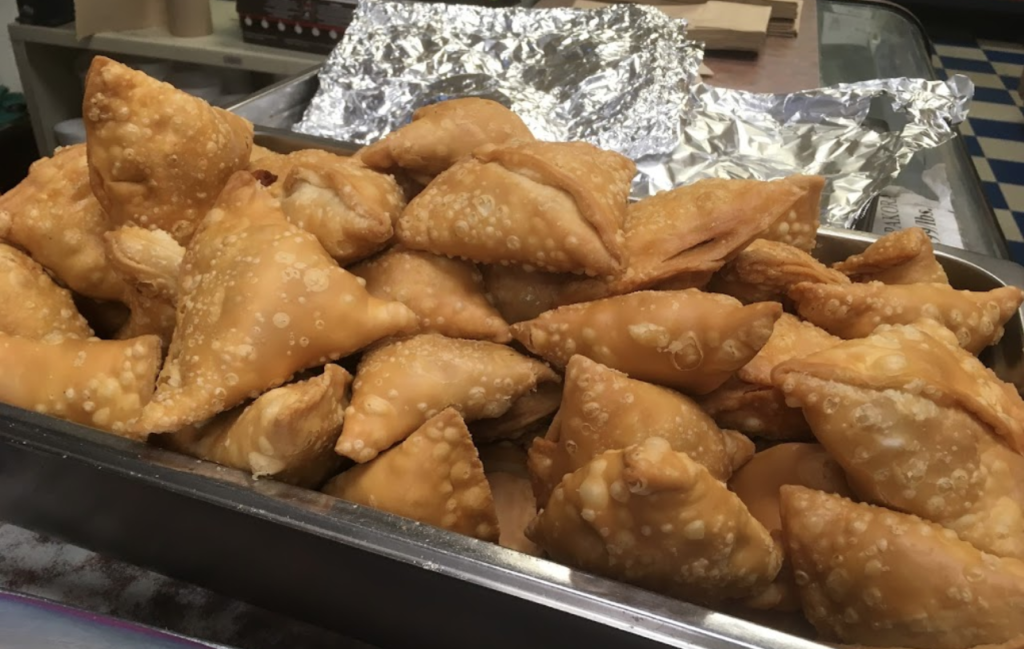 Samosas make for a great cheap lunch and there are quite a few places in Kitchener/Waterloo where you can find them for $5 or less. Onkar has perhaps the city's best samosas and have always been offered at low prices. You could also get a veggie samosa for $1.50 at Home Taste, $2.60 at Vijay's, or pick up a samosa or pakora at Sahar's Kitchen for $4.99.
Sweet Potato Fries – $4.99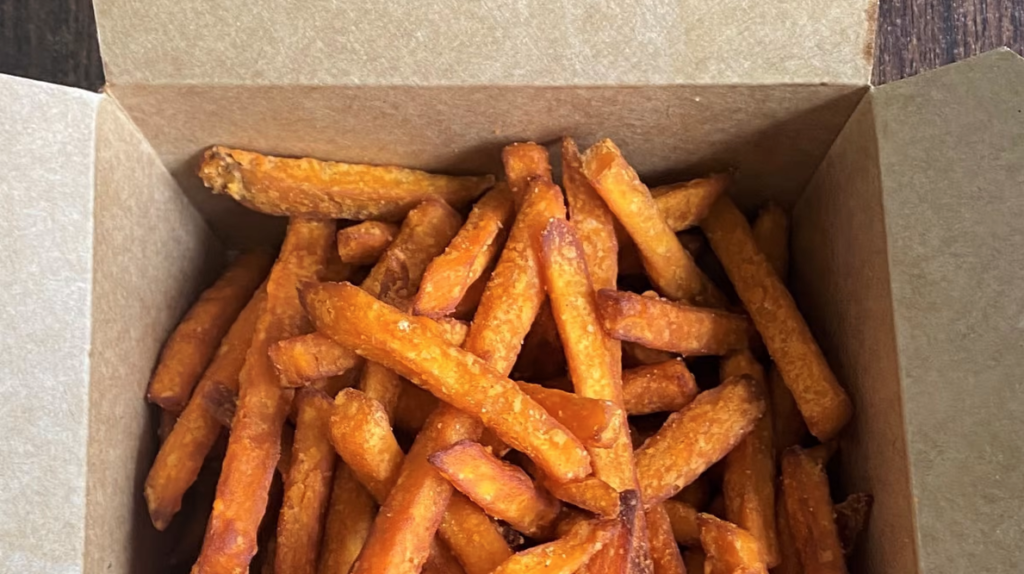 Although sweet potato fries are offered at many restaurants in the region it is difficult to find an appetizer sized portion of fries for $5 or less. Big Fat Pita in downtown Kitchener gives you a whopping portion for a price no other local spot offers. You can also find a $5 poutine at My Burger.
Sandwiches – $4.20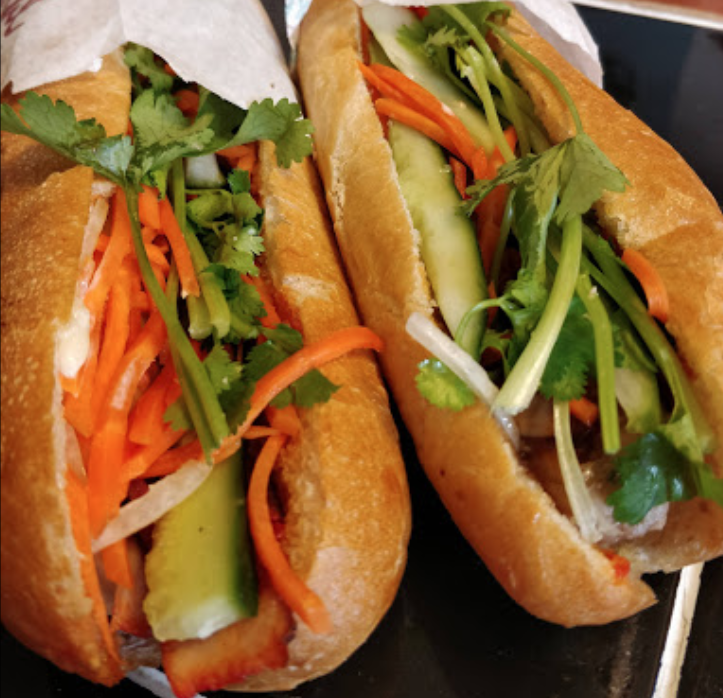 Banh Mi Givral Deli in downtown Kitchener is a local favorite that offers impossibly low prices ($4.20 for a grilled pork banh mi). It is worthy of all the love, respect and praise they receive. Another lowkey cheap sandwich shop is Subshack on Victoria. For $4.99 you can get any of their original subs.
Tacos – $3
Ethel's Lounge in uptown Waterloo have offered daily specials for a long period of time now. Every Tuesday you can pick up $3 tacos at Ethel's as a part of a local deal that has become legendary. You can also get any of the traditional tacos at The Cactus Mexican Restaurant for $3.99 each. Alternatively, tacos can be found for under $5 at Mi Tienda Latina. For authentic and tasty tacos, both these spots works out to a great bang for your buck.
Pupusas – $3.25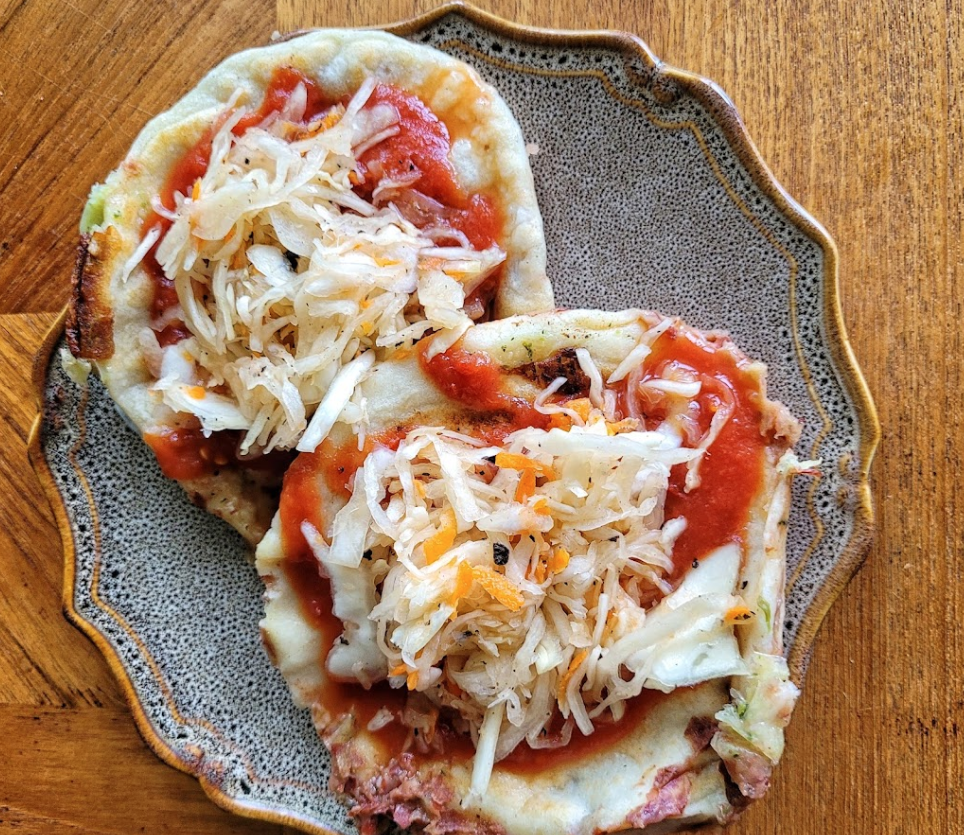 There are a decent number of authentic Latin-American restaurants in Kitchener/Waterloo, we actually wrote a list detailing these spots. Three of these local spots are worth noting on this list because of their cheap pupusas. Pupuseria Latinos is a local gem for pupusas, they sell theirs for $3.50 (but there is a minimum order of two). Mi Tienda Latina has a chicken and cheese pupusa for just $3.25, and The Guanaquita has pupusas for $3.75 each.
Pizza Slices – $2.75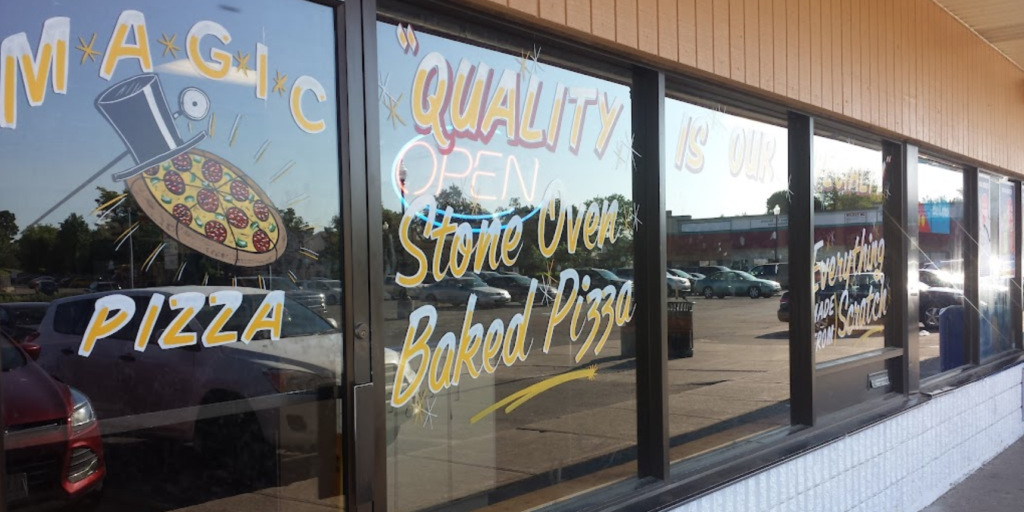 Like most cities, K/W has a wide array of pizza places to choose from. Check out our picks for the top 25 pizza spots in the region. Most of these pizza spots will have slices available for less than $5. A notably cheap pizza slice is offered by Magic Pizza in the Driftwood Plaza, where you can get a large slice for $2.75.
Burgers – $4.50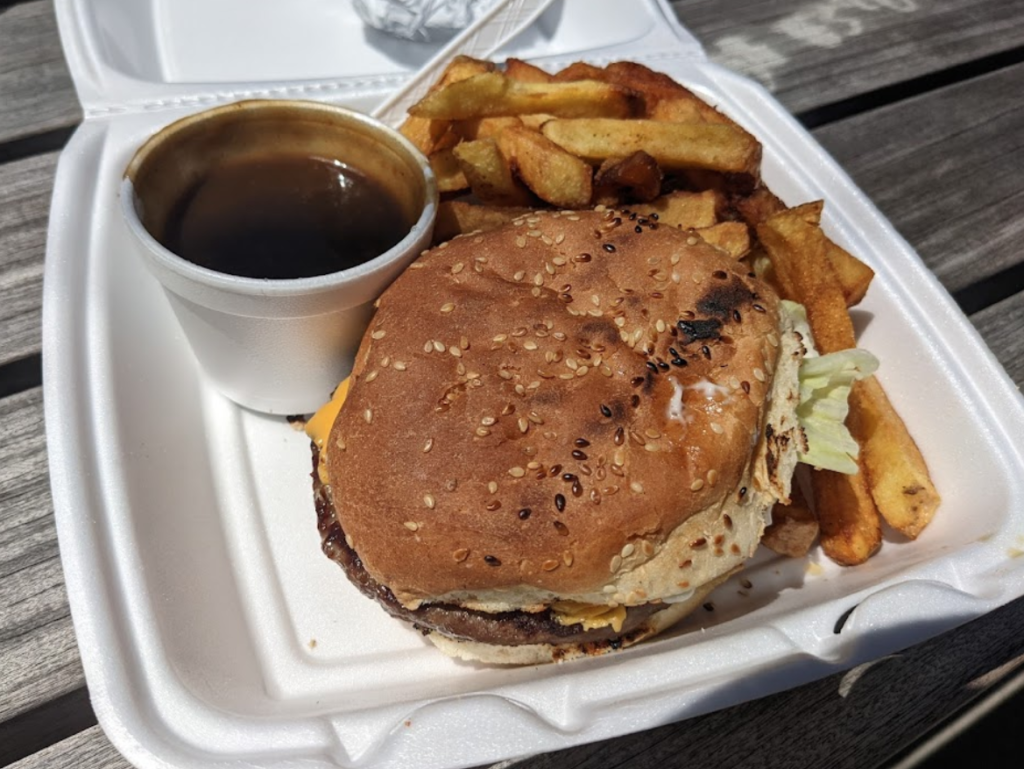 Cheap burgers can also be found throughout K/W. My Burger downtown offers an incredibly tasty burger which is well worth the price. They offer a $4.50 burger and a $4.25 veggie burger. Additionally, The Manitou Takeout has a $5 burger. If you're looking for more upscale burgers, check out our list for the top ten burgers in K/W.
Jamaican Beef Patties – $2.25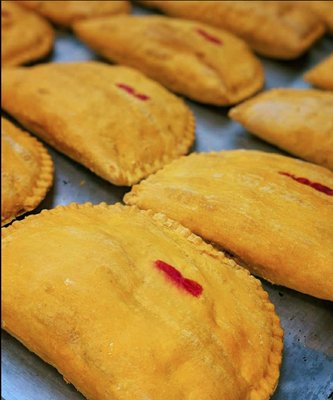 Jamaican beef patties are filling and tasty, one or two of them makes for a great snack or a suitable lunch. The Caribbean Kitchen on the upper floor of the Kitchener Market offers them for $2.50 each (as well as offering 8 piece plantains and a pasta salad for $3 each). On Weber Street East there is also J & K Cuisine Caribbean Grill and Bar which sells beef patties for $2.25.
Hot Dogs/Sausages – $5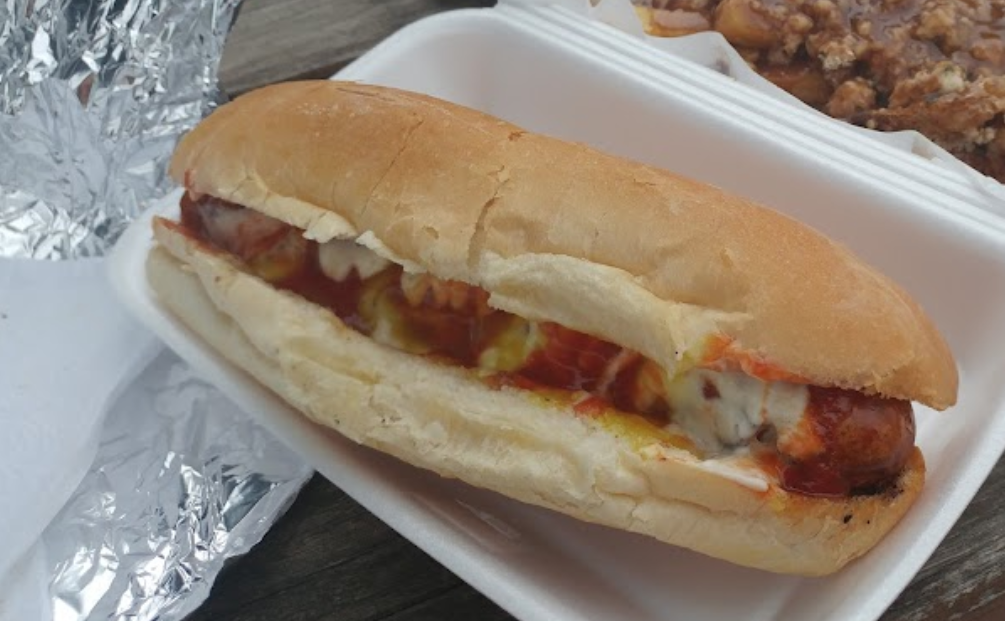 There are numerous hot dog stands around Kitchener, such as one at the sunrise plaza, one in front of K-W Surplus, and Mike's Sausage Cart outside of the Kitchener Humane Society. Mike's Sausage Cart offers Polish, honey garlic, Ocktoberfest, and spicy sausages for $5. David's Fresh Cut Fries on Lancaster also serves a jumbo hot dog for $5.
Are we missing a great local business that you know of? Leave a comment on this article or send us an email!
If you liked this article be sure to add us on facebook, twitter, or instagram for more. Check out our homepage or socials for more articles like this one!