K/W's Top Chinese Restaurants
KWMotion, December 26th
Chinese food is an incredibly popular choice for takeout meals all throughout Southwestern Ontario. It may surprise you that there are close to 40 restaurants in Kitchener/Waterloo that offer Chinese fare. It's important to note that "Chinese food" is a disambiguation complicated by the influence the cuisine has had, and the way its been influenced, internationally. As such, this list will attempt to relate to the popular idea of Chinese takeout in North America.
As per usual, this list will focus on independent restaurants in our region. The next time you are looking to order Chinese food in, or for dining out, you will likely be pleased by going with one of the options on this list. If you're interested in a restaurant, click on the header or image to be linked to their page.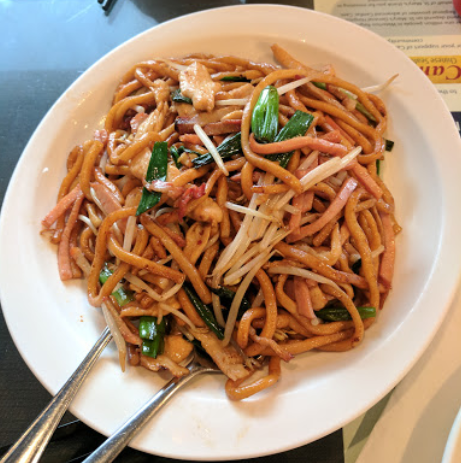 PC: Chaitanya Uttarwar
Cameron Chinese Food won't be uncommon to any alumni of Cameron Heights Collegiate Institute, as it is located directly across from it. The restaurant offers meals similar to the Chinese food restaurants throughout Canada, additionally offering dim sum and seafood. Cameron is a regional favorite, as they have long existed in K/W as a reliable choice for Chinese take out and dining.
PC: Arnold Hu
Better Chef features home style cooking, with a diverse menu that is sure to provide some new and surprising meals for those looking to try something different. The food is consistently delicious. If you're dining in, you will find the service to be timely and pleasant, and the presentation of every meal immaculate.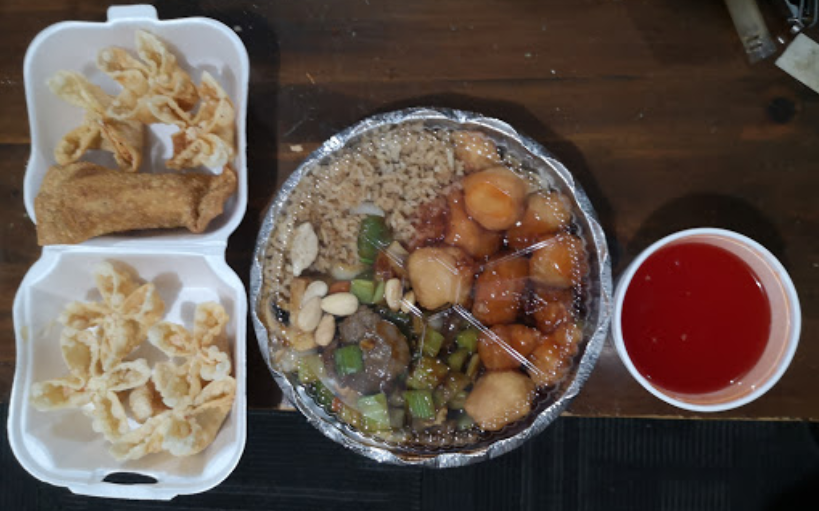 PC: Shonna De Greef
Jumbo Dragon is a popular choice for Chinese takeout in the region. It is a family run business that has earned it's popularity by belonging to the community for a long period of time. Over this time, their meals have been consistently flavorful and well executed. Jumbo Dragon is sure to satisfy your expectations for what Chinese takeout looks like, and will certainly exceed your expectations of taste.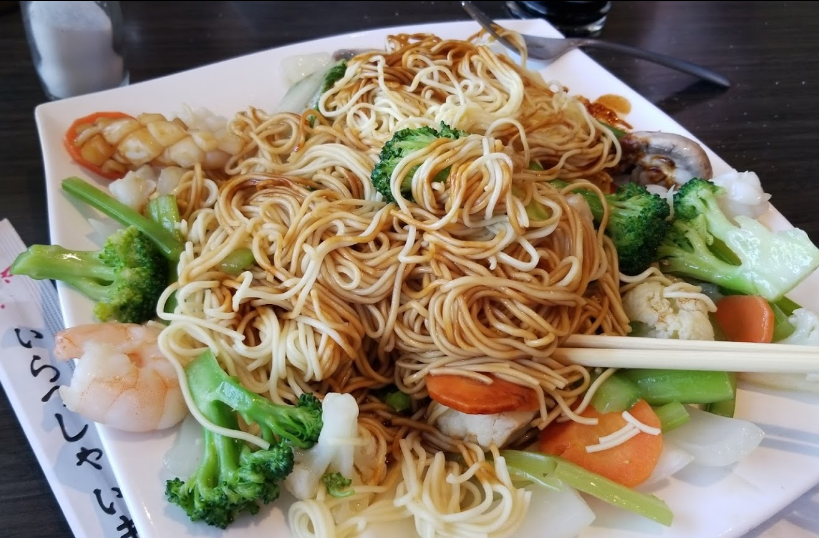 PC: Adreas Wesley
Hong Kong seafood offers most of the classic meals you'd be familiar with if you've ordered Chinese takeout before. The restaurant is located in the Forest Glen Plaza but draws customers from all throughout the city. People are fond of Hong Kong Seafood because they have great tasting, fresh food that always features a perfect balance of ingredients. As is the case with all of the restaurants on this list, the service is reliably quick and welcoming.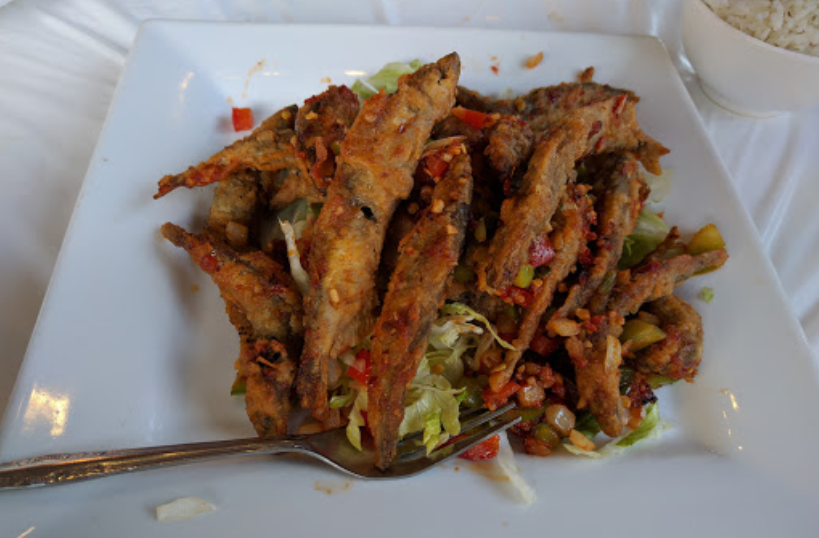 PC: Jane Zhang
Sam's Kitchen is particularly regarded for their dim sum, many consider it the best restaurant in town for it. The acclaim they receive is certainly deserved, as their fresh cooked dim sum tastes phenomenal and is sure to please. For those who have tried their dim sum, it may not be surprising how great their other menu options are. Located at Lancaster & Victoria, Sam's is tucked away nearby Kitchener's core, and is absolutely worth a visit.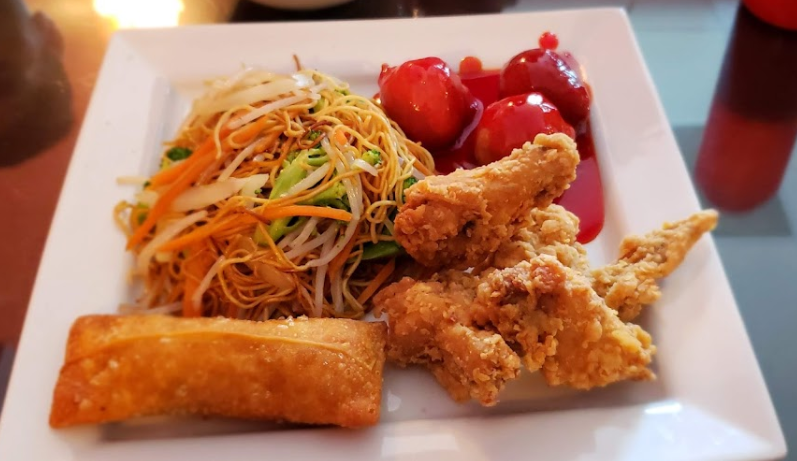 PC: Ishant Rana
Egg roll king is a Chinese-Vietnamese family-run restaurant that has been in the region for a long period of time. It can be found in a quaint building a block down from Courtland Public School on Courtland St. They live up to their name by serving deliciously crispy egg rolls that pair well with the fares they serve, much of which are popularly served in Chinese restaurants in Canada. The food is consistently fresh and, so long as you are picking up your meal, it seemingly always will come quick and hot.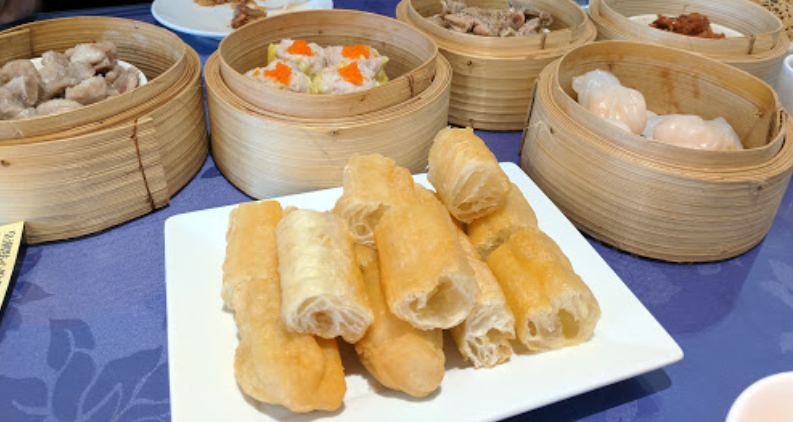 PC: Eric Blondeel
Another favourite for dim sum in our region is Golden Dynasty, which is located at West/Victoria. Their dim sum is sure to satisfy a craving, and they serve a number of great dishes in addition to it. What is noteworthy of their fare is the consistently great quality of meals amid a relatively affordable menu.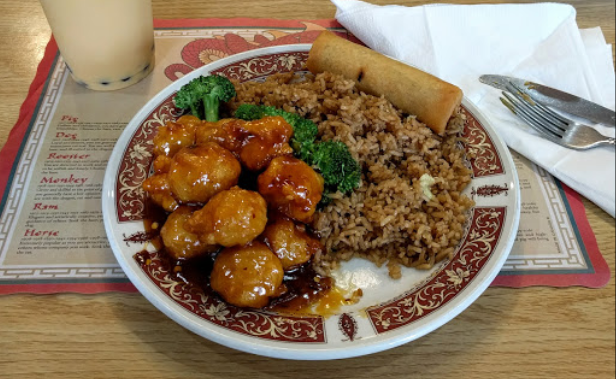 PC: Isaac Maier
Mei King is located at Margaret & Victoria, they occupy a large unit in a building that can be accessed by the bridge over the train tracks. They have an expansive menu and are quite popular with residents of the surrounding area. There are plenty of meals to try at this unique location, and it is quite rare for any of them to disappoint. Mei King is a staple of the region of sorts as they have occupied the same location for a large number of years. It is no coincidence that they have survived in this location, as their food is worthy of the love and praise it receives.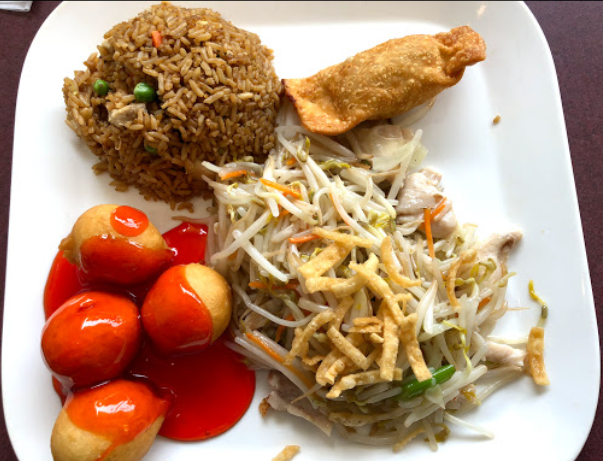 PC: Sohamjit Das
In the University Downs Plaza you can find University Garden Chinese Cuisine. The restaurant has well seasoned, flavourful meals, providing the meals you would anticipate in a Chinese food restaurant in Canada. The expectation of great tasting Chinese takeout that you're familiar with will absolutely be met by University Garden.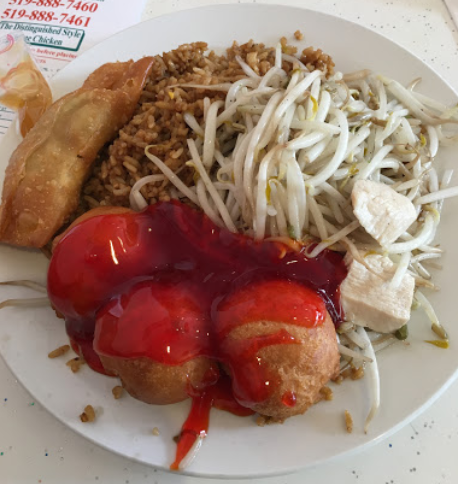 PC: Mansour Ganji
The homemade quality of the meals at Ming's is evident in their fresh food and the great tastes that come along with it. The friendly atmosphere and great service establishes a genuine feeling that makes the restaurant feel authentic. This quality of authenticity is only elevated by their great tasting food.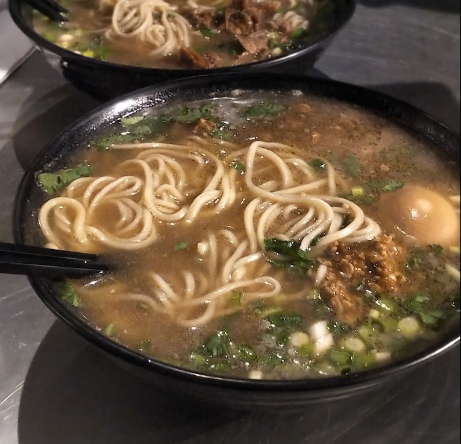 PC: Justin Wong
Song's Lamian Chinese Cuisine on Lester street in the university area serves incredibly comforting Chinese cuisine. Perhaps what is most noteworthy of this establishment is the hand pulled noodles that they use in their dishes. Many of their tasty meals are noodle based, however they have an expansive menu with many options for comforting, and delicious eats.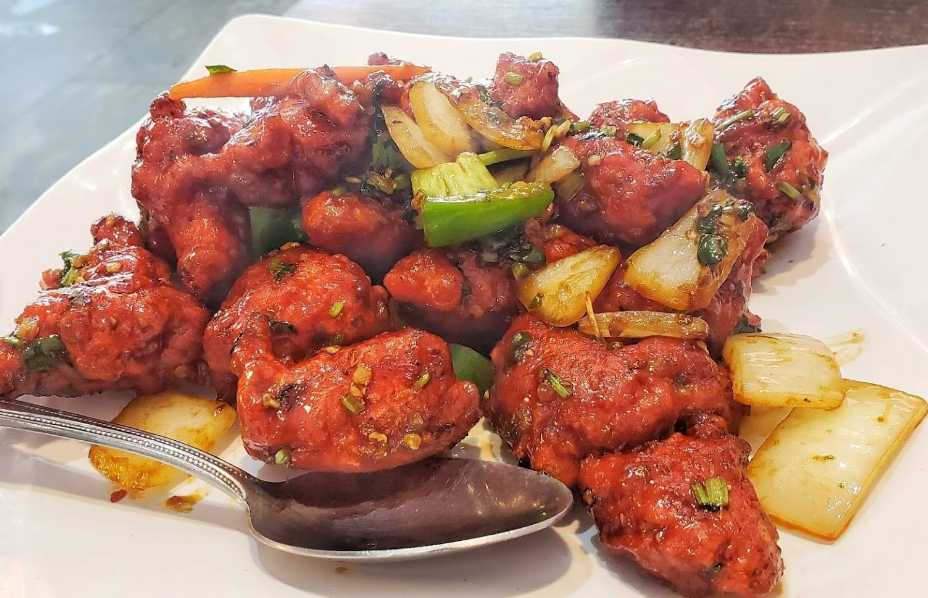 PC: Fatema Sarwar
Shinwa's Asian Cuisine incorporates multiple cuisines from Asia that are not limited to Chinese cuisine. However, the restaurant is a remarkable location for Chinese food, and many, if not all, of the "traditional" meals you would anticipate in Chinese takeout can be found here.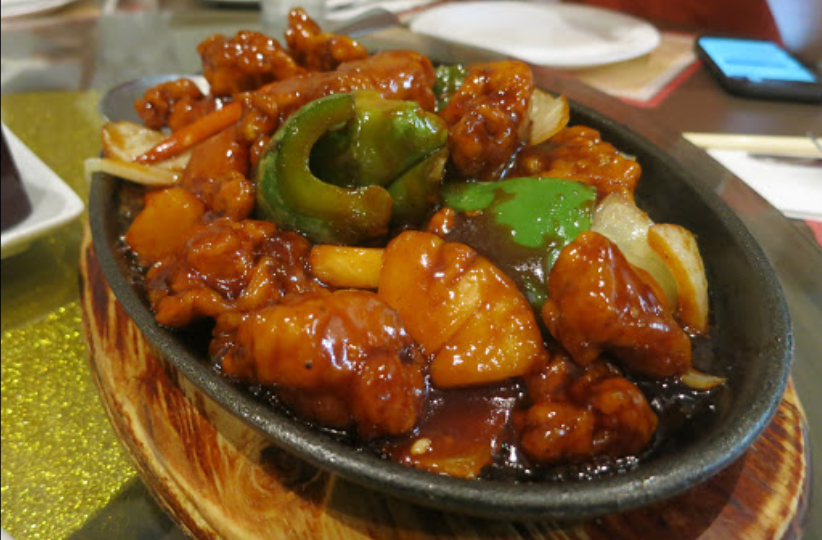 PC: Eric F
Sandy's Kitchen is located on the outskirts of the city in a building with an understated storefront. Perhaps it is for these reasons that Sandy's Kitchen is such a surprising and wonderful gem for Chinese cuisine in the K/W area. Although additionally offering Thai meals, their Chinese dishes are incredibly tasty. Some must tries for Sandy's would be their fried rice, and primarily, any of their listed beef dishes, which are consistently tender and delicious.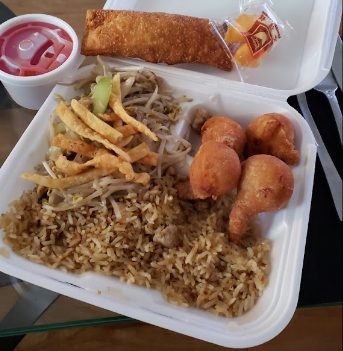 PC: Kat MC
Mr. Wok Chinese Restaurant is located in the Highland Park Shopping Centre, right at Westmount and Highland. It is quite possible that you are familiar with the area and haven't heard of Mr. Wok, as the restaurant is tucked tightly into the shopping plaza. The restaurant is however by all means remarkable. The service is phenomenal, as it is a family run business (and this shows), the portions are large; this culminates in a phenomenal tasting dish that ultimately creates a great experience of a meal.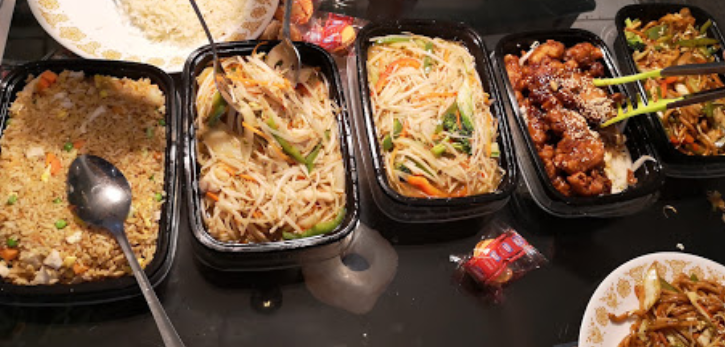 PC: Mo V
Out on a plaza on Columbia Street in Waterloo, you can find Wok Wagon Express. Wok Wagon Express represents the classic experience of ordering Chinese takeout, thoroughly enjoying it with the family, and having enough leftovers to feed the family the next day. With that being said, the superb taste of Wok Wagon's Chinese food may create the new experience of finishing these large portions the night of. What is additionally noteworthy of Wok Wagon is their great range of options for Vegan/Vegetarian meals.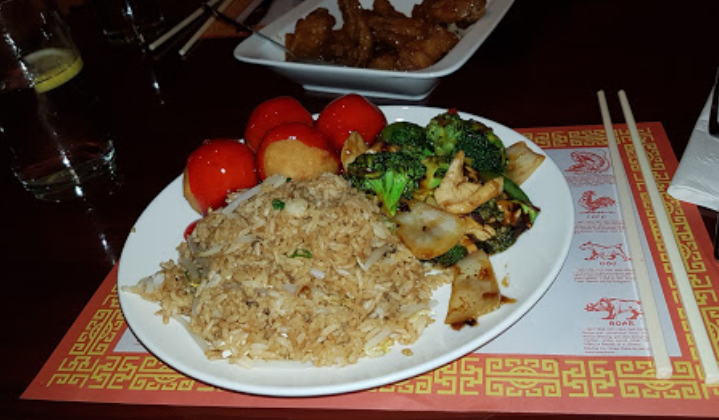 PC: Miles Leo
126 Chinese Restaurant is a reliable local favorite. Their exquisite meals are made from scratch, and the care and attention towards the food's quality is apparent in the taste. Whether eating their mixed combinations, or having a large dish of their Beef Ginger, it is quite clear that taste is a priority. In terms of Chinese takeout that will fulfill your expectations of what is popularly served, 126 Chinese Restaurant has earned the right to be considered.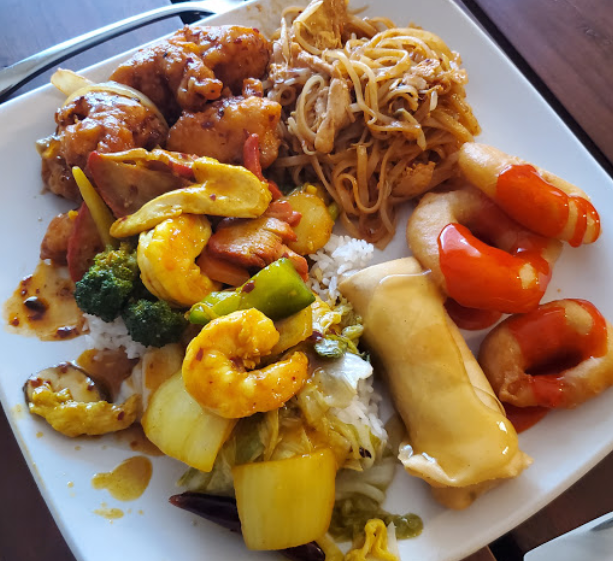 PC: Jason Angst
China Taste is incredibly generous with their portion sizes, and their dishes feature bright and interesting flavors that set themselves apart from the other Chinese restaurants in town. All of their food is fresh. Ordering from this restaurant will surely delight you with their great tasting dishes, and the large quantity of their great food that you'll receive. It is safe to consider China Taste as a well rounded spot for Chinese takeout in K/W.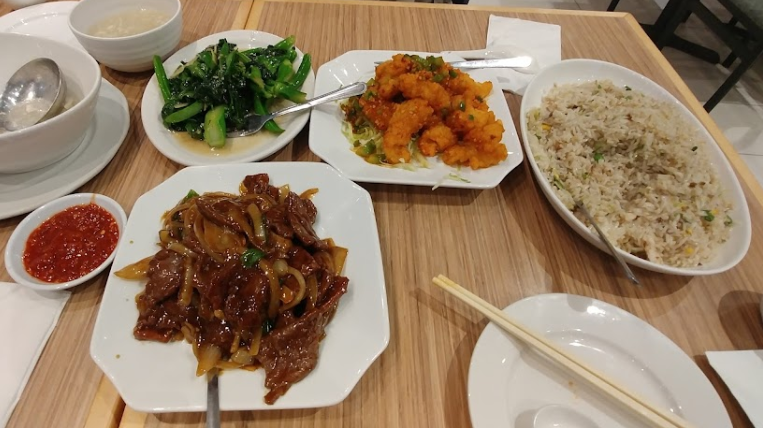 PC: SaigonSon
King Tin has some great choices when it comes to dim sum. They are additionally well known for their lunch buffet which has managed to survive the pandemic. Currently they are also offering several frozen meals that can be purchased and enjoyed at home. Their dishes range from Cantonese-style deep-fried chicken to Hakka-Style casseroles. Whether it's dim sum, the lunch buffet, or frozen meals, King Tin is deliciously tasty, decently cheap, and certainly worth a try.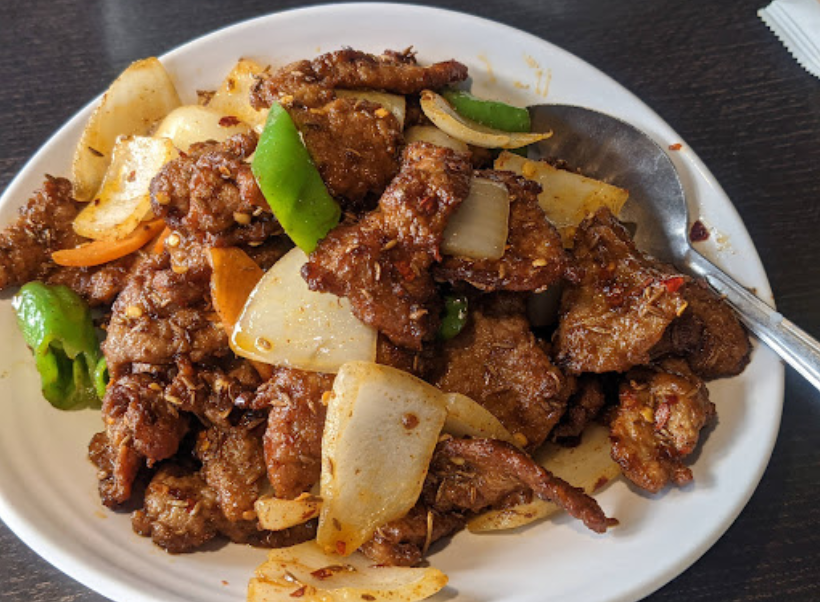 PC: Agnel J D'Cruz
Like many of the places on this list, China Bowl presents a wide range of options within their menu. The vegetable, shrimp, beef, chicken and pork (respectability) based meals allow for great combinations when it comes to a large order. The meals at China Bowl can undoubtedly be characterized as authentic, largely due to the rich palate of flavor created by the depth of their dish's taste.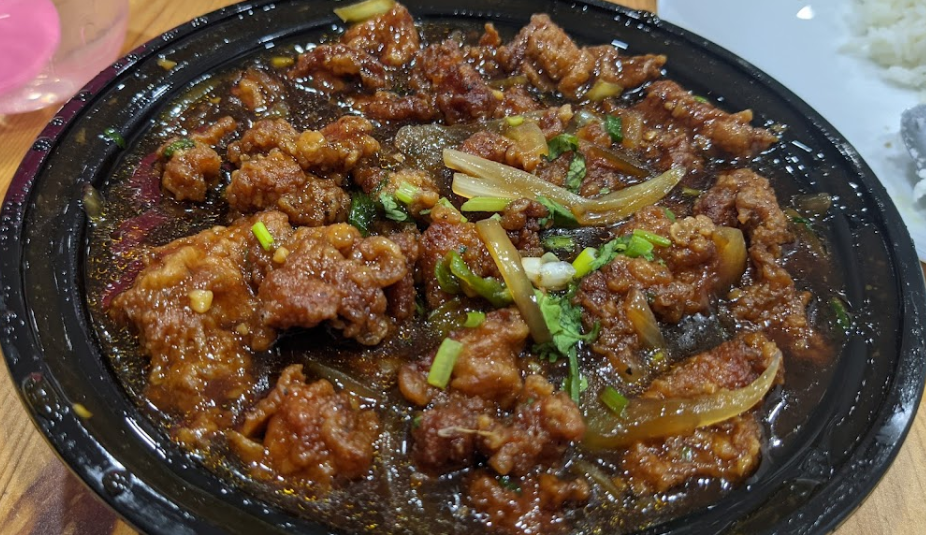 PC: Fawaz K
Hem's Hakka Restaurant focuses on a distinguished, and distinct specification of Chinese food, Hakka cuisine. Like the modern distinction of "Chinese food", Hakka cuisine has evolved over the years to encapsulate various meals and techniques, though traditionally it is characterized by the use of preserved meats and vegetables. In K/W, residents have expressed fondness for the unique seasoning present in Hem's dishes, as it distinguishes the restaurant from other Chinese spots on this list. For tender flavorful beef, or mouthwatering chili chicken, Hem's Hakka Restaurant is certainly a worthy choice.
Are we missing a great local business that you know of? Are the ads in this article too excessive? Leave a comment on this article or send us an email!
If you liked this article be sure to add us on facebook, twitter, or instagram for more.