Kitchener's Former Courthouse Was Once Excavated for Three Dead Bodies
The Provincial Offences Offices in downtown Kitchener used to be the site of the city's Courthouse. In order to establish a county in the 1850s, a gaol (a jail) and court house had to be built. In deciding the seat of Waterloo County, a seat for which Berlin and Galt were both competing, the presence of such buildings was taken into account. Because Berlin, Ontario (now Kitchener) had a jail and courthouse, the city became the county seat. The gaol had been constructed on land donated by hotel owner Frederick Gaukel.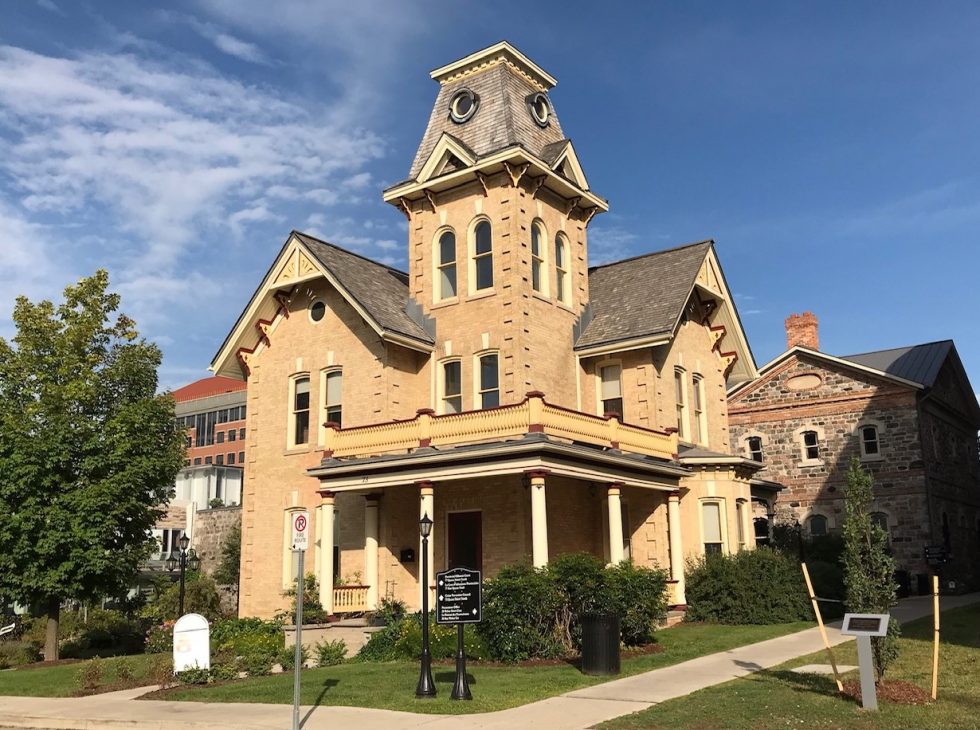 The eventual growth of Waterloo County necessitated the demolition of the original
court house, land registry office and judge's chambers in 1964 and the construction of a
much larger, modern court house which officially opened on September 22, 1965. 

In 1978, the gaol, behind both the governor's house and the new courthouse was closed and the prisoners were moved to a facility in Cambridge.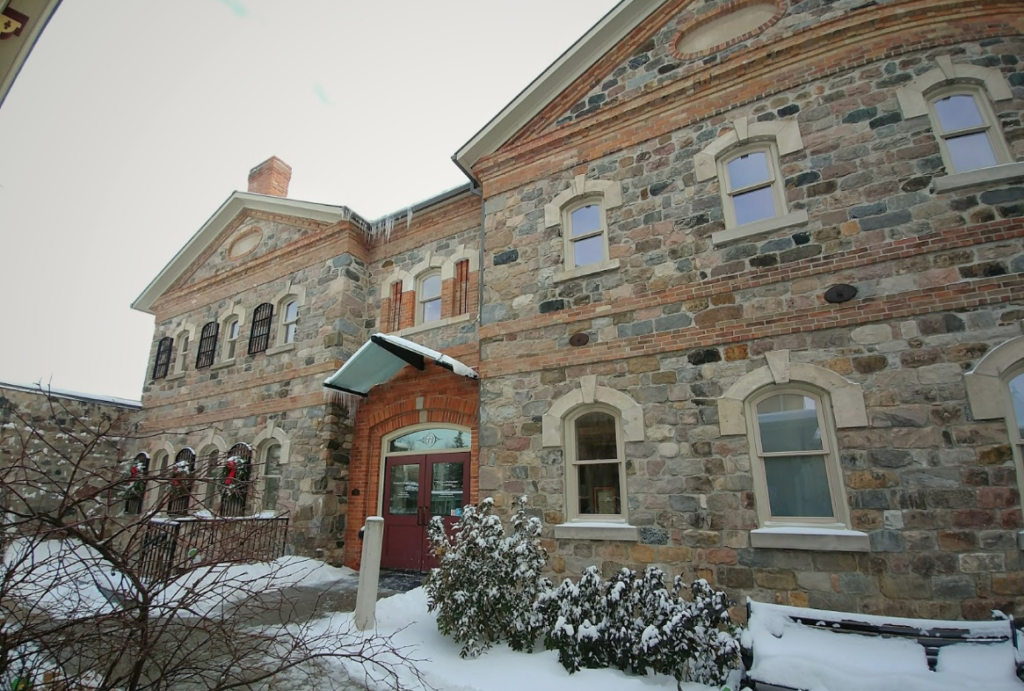 With the closure of the gaol and the discussion of what to do with the building taking
place, the Region of Waterloo embarked on a number of archaeological investigations
throughout the 1980s to locate three bodies that were reported to be buried in the
gaol yards.
Who was supposedly buried? What were their crimes? 
James Allison: was executed for the murder of Emma Orr, his employer's wife. James worked for Anthony Orr, a farmer who lived on Roseville Road, west of Galt. It has been suggested that James may have been upset at Anthony for repeated comments about his appearance and past offences. James was pushed over the edge when Anthony refused to allow him to accompany his family on a trip to Niagara Falls. James decided to have his revenge by killing Emma when he found her alone on the farm. James was hanged at gaol on February 4, 1898. His unmarked grave was found and removed during an archaeological excavation on October 31, 1984.
Stoyko Boyeff: was hanged for the murder of John Sorokaty on February 26, 1920 and buried in a coffin he purchased. Stoyko's grave was rediscovered and removed on August 16, 1984 during an archaeological investigation. An analysis of the skeleton showed that Stoyko was a Caucasian between the ages of 23-28 years old.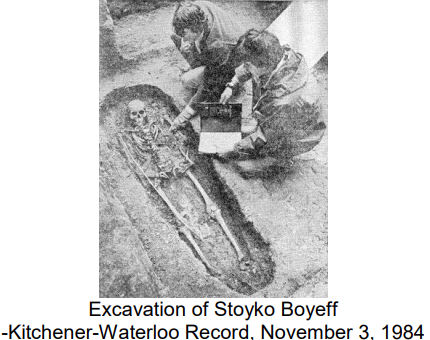 Reginald White: was hanged at the gaol on April 25, 1940 for confessing to killing John Milroy and his sister, Annie. Reginald's body was reportedly buried in the central courtyard; however, extensive archaeological testing has not been able to locate his grave.
For the full results of the 1984 excavations see the permanent exhibit on
the archaeology of the gaol located in the Provincial Offences Court (77 Queen Street
north, Kitchener).