'White Lives Matter' Poster Found on Erb Street
A member of the Waterloo community posted a picture on reddit of a poster promoting a 'White Lives Matter' march. The march is planned for this morning at 9am (May 8th).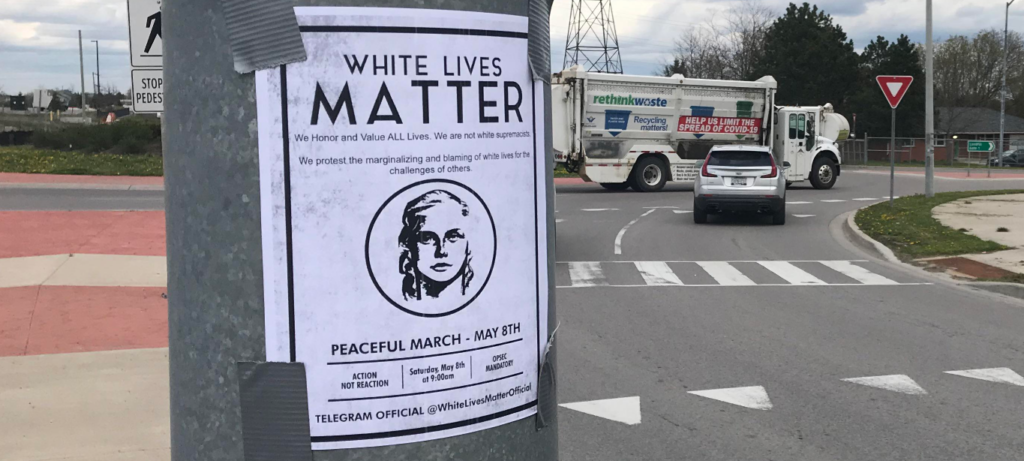 These posters have been found throughout Wilmot Township, and were additionally found in New Hamburg two weeks ago. The posters appear to be circulating internationally on the internet. 'White Lives Matter' marches that were similarly advertised throughout U.S cities such as New York have shown to have abysmal attendances.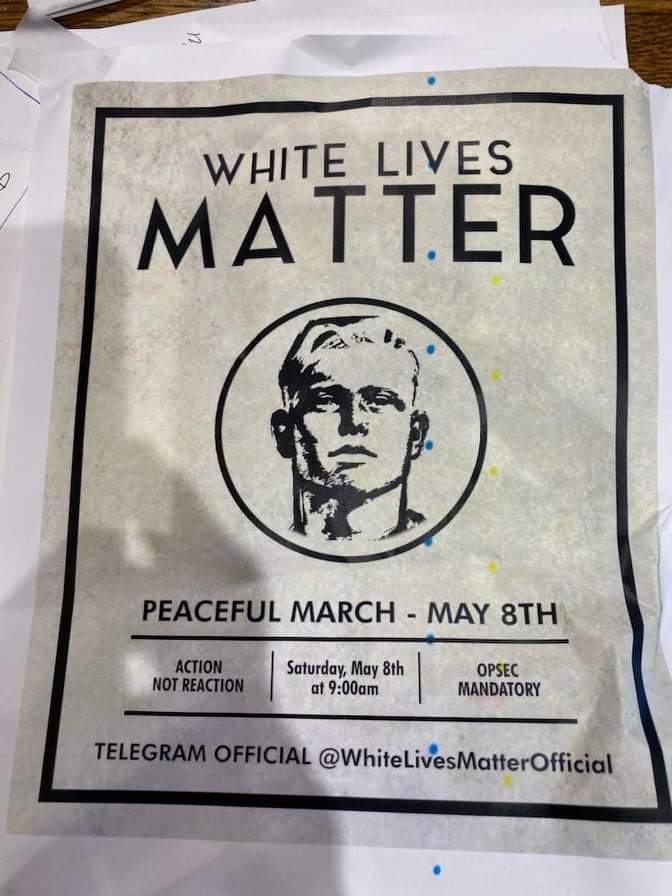 In Albuquerque, New Mexico, attendance at a rally with similar sentiments consisted of one man. Three police officers proceeded to form a circle around him, separating the protester from many counter protesters.
Wilmot Township has planned an anti-racism rally to address the civil unrest brought out by the posters. The rally follows Wilmot Council's recent statement on countering white supremacy in the region. The statement, in part, read,
"Through a variety of dedicated and ongoing actions, we will eradicate white supremacy, and will work to show we truly value every individual who calls Wilmot Township home, so that all of its residents may thrive,"
Wilmot's defiance is echoed by regional chair for Waterloo Region, Karen Redman's statement, "There's no place for racism in Waterloo Region,". In an article with governing.com, Peniel E. Joseph PHD discussed how anti-racist statements are important, but the first place to look with systemic racism in local government is law enforcement.
Systemic racism exists within the region's municipal governments. Waterloo Region's choice to increase their police budget by $5 million in January reflects this for many, as the service has failed to provide adequate assessment of the ways in which they uphold systemic oppression. Similarly, it could be said that Wilmot Township and Robinson's statements share this lack of adequate acknowledgement.
As for there being "no place for racism in Waterloo Region", it fit quite comfortably on Erb Street today. That is, more and more posters are being found in surrounding areas because white supremacist sentiments have long existed in the region, whether apparent in the current police force or not.
Perhaps what these municipal responses better encapsulate is the lack of tolerance the region publicly has for clear symbols of hate. Furthermore, perhaps these posters reflect isolated individuals, non-reflective of the region at large.
User "Life-Championship794" suggested the posters show "the reality that when one is accustomed to supremacy, any move towards equality feels like oppression". This reality is undeniable, however the extent to which it permeates our region will in part be decided by how many people show up this morning at 9.